Sponsor the first inRiver Americas Virtual PIMpoint
The inRiver Americas team is excited to be hosting our first virtual PIMpoint conference on May 25, 2017! Virtual PIMpoint—North America 2017 will bring the best of PIMpoint Summit 2017 to you in the comfort of your office or mobile device. The event will feature keynotes, real-world case studies, and updates on the newly released Product Marketing Cloud.
We are offering three unique sponsorship opportunities to you, our inRiver PRIME Partner Community members.
PRIME Partner Premium Package: Address attendees during your own dedicated breakout session, and receive prominent placement in the PRIME Arena.


PRIME Partner Presentation Package: Receive an expanded presence in the PRIME Arena where you can showcase your solutions while engaging with attendees.


PRIME Partner Standard Package: Leverage your exhibit space to create a branded presence within the PRIME Arena to interact and network with attendees.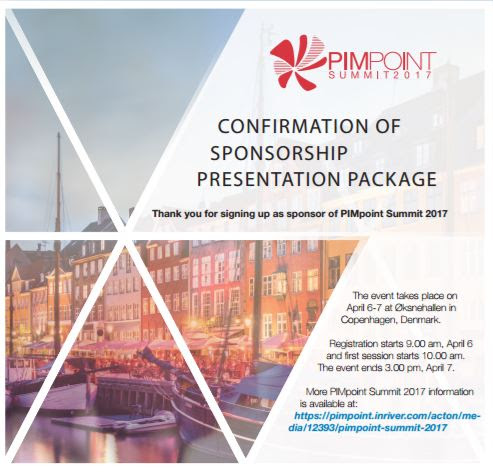 For more information and pricing, please download the sponsorship information packet.
Sponsorship Contact: Laura Laney laura.laney(at)inriver.com